---
Are you on your Feet all Day? Constantly Experiencing Knee Pain? Get Rid of your Knee Pain Once and For All Today!
We all get a little sore around the joints once in a while, and our joint pain only worsens as we grow older. Most of the time, you must go to the doctors and book a physiotherapy session to recover from the joint pain, which takes time and costs heavily.
Do you wish you could EASE some of the knee pain you've been having? The Insulated Compression Knee Brace is here for you! This insulating and squeezing knee wrap is designed to reduce joint pain and alleviate most swelling!
Benefits:
Self-Heating Feature - When you want to alleviate some of the pressure that's building up in your knees, you struggle to find ways of correctly heating. The Insulated Compression Knee Brace is designed to insulate the heat around your knee effectively! It warms up your knee to alleviate the pressure through heat therapy!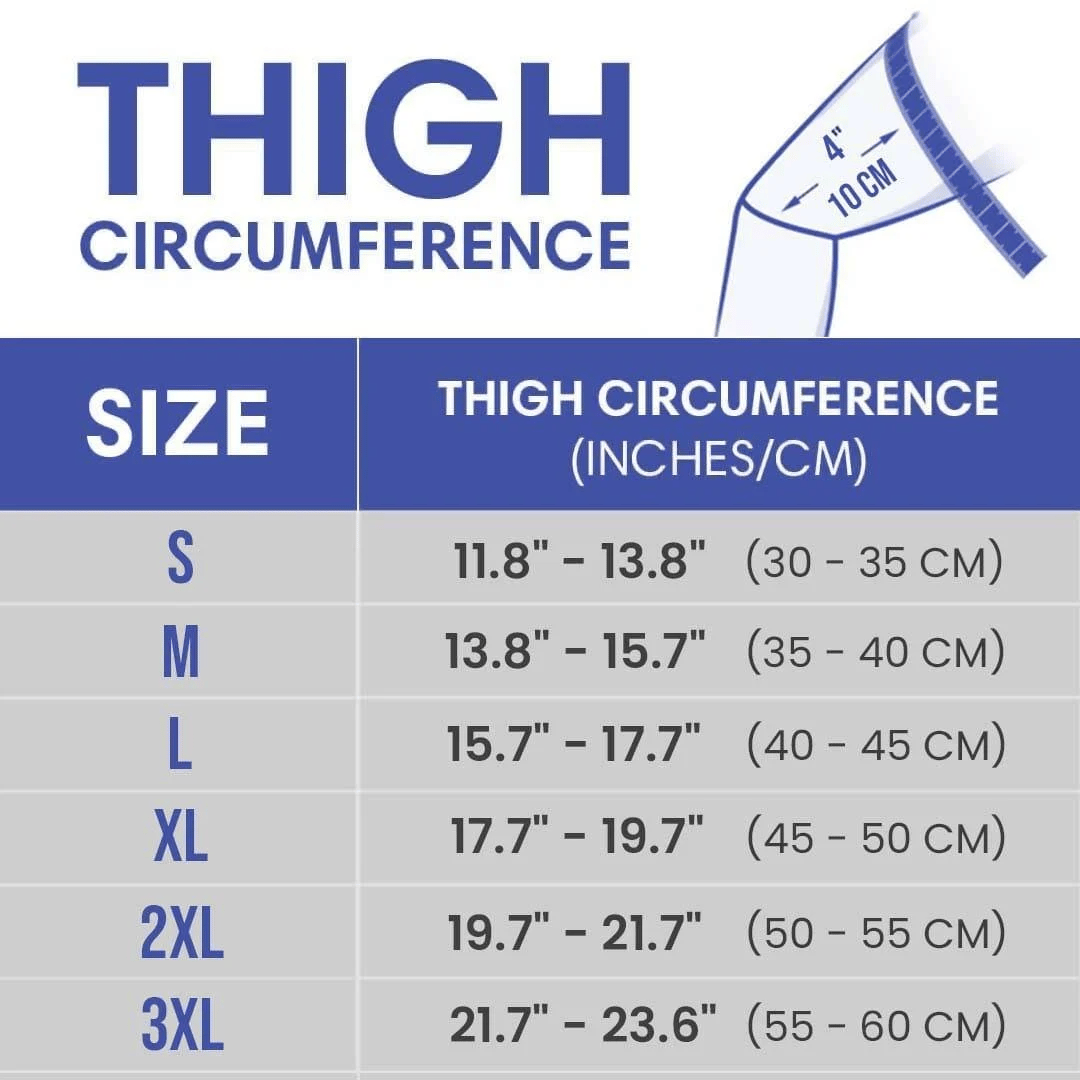 Joint Support - Many knee support pads are made from materials that are not very elastic and don't do an excellent job supporting the joints. The Insulated Compression Knee Brace is made with a highly flexible polyester latex material! This fabric wraps your knee to push the joint back, removing the pain!
Breathable Fabric - Unlike standard supports, the Insulated Compression Knee Brace is designed from an anti-irritation fabric that is super breathable! It makes sure you won't feel itchy, and your skin will be able to breathe!
Prevent Injuries - It keeps your knees healthy and injury-free. If you're looking to prevent injuries in the first place, the knee brace provides a full range of flexibility and support. It's comfortable to wear during any exercise, from light fitness to heavy lifting. 
Package Includes:
1 * Insulated Compression Knee Brace 
SHIPPING & GUARANTEE:
Love this Insulated Compression Knee Brace? Order it and get yours within 7-15 business days. We provide a full 30-day risk-free trial to ensure your satisfaction.
UPDATE:
Due to the flash sale, we are officially running low on the Insulated Compression Knee Brace; please place your order while stocks last.