---
Are you Worried about your Poor Posture and looking for a way to improve it? Try Our Posture Corrector Yoga Stick Today!
Do you spend all day at work and come home with a sore back? People with lowered heads, as well as a long-term desk or office workers, suffer from poor back posture and back pain.
Our Posture Corrector Yoga Stick will help you instantly. Strong, reliable and designed to help you open your shoulders & correct posture. Walk around more confidently, healthier, and with ZERO pain!
Benefits:
Correct Posture & Relieve Back Pain:

 Sitting in front of a computer for an extended period of time can cause back and shoulder pain. The yoga stick can be used to not only correct bad posture and relieve back pain, but also to boost self-confidence.
Shape a Beautiful Figure:

 It improves hunchback, chest expansion, open back, and standing training, as well as correcting and tightening the waist, and front of the neck, and shaping a beautiful figure.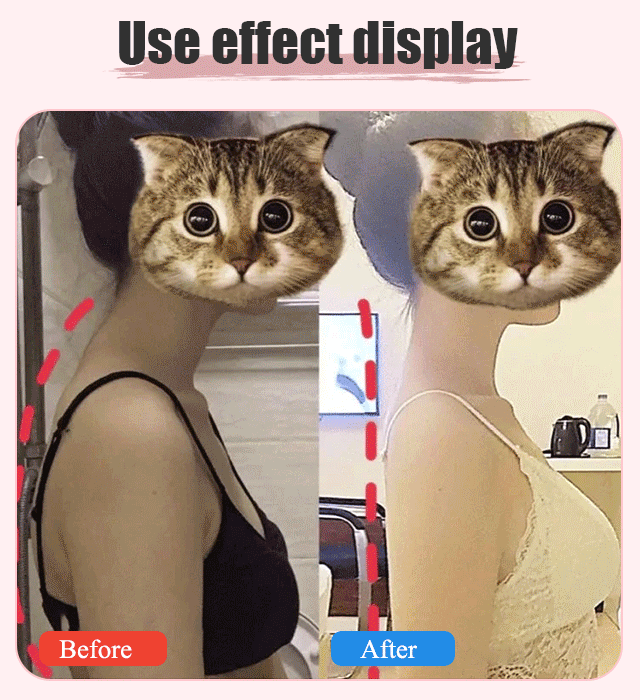 Durable & Comfortable:

 The reinforced stainless steel pipe is strong and durable, safe and environmentally friendly, and does not hurt hands. The high-density foam is soft and comfortable. You can use it without any discomfort.
Perfect For Everyone: Unlike the wearable posture corrector, you don't need to wear it all the time and it only needs to be used for 10 to 30 minutes a day at your leisure. Our posture corrector is suitable for both adults and children!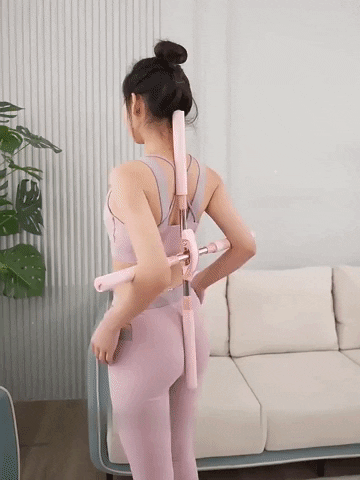 As seen on TikTok, Pinterest & Instagram. Our Posture Corrector Yoga Stick corrects poor posture, eliminates back aches & instantly improves the quality of your life!
Adjustable Design:

 To meet your various length needs, you can adjust the length of the bar according to your training needs! Our posture stick is appropriate for people of all ages, tall and short, beginners and experts alike.
Thoughtful Gift:

 People with lowered heads, as well as long-term desk or office 

workers, will benefit from this posture corrector. T

his is an excellent gift for them.

Package Includes:
1 * Posture Corrector Yoga Stick 
SHIPPING & GUARANTEE:
Love this Posture Corrector Yoga Stick? Order it and get yours within 7-15 business days. We provide a full 30-day risk-free trial to ensure your satisfaction.
UPDATE:
Due to the flash sale, we are officially running low on the Posture Corrector Yoga Stick; please place your order while stocks last.