---
No More Foot Pain! Proven To Increase Comfort & Alleviate Pain.
OrthoFit Cushion Shoes are The Ultimate Footwear Solution Proven to Enhance Comfort and Alleviate Pain
Say goodbye to unsupportive shoes and foot pain! Treat yourself to the ultimate comfort and keep your feet healthy and flexible — yes, even on long-standing shifts! Our biomechanically designed shoe improves COMFORT and MOBILITY so you can stay on your toes pain-free! 
Take Style And Comfort One Step Further!
A good pair of shoes is essential to any women's capsule wardrobe. You can't go wrong with a pair of shoes when you have Ortho Cushion Shoes. It is versatile and stylish enough to earn its place with your weekday style and comfort. It is classy enough to boost confidence during work meetings and cozy enough to fall back on for those indecisive outfit days.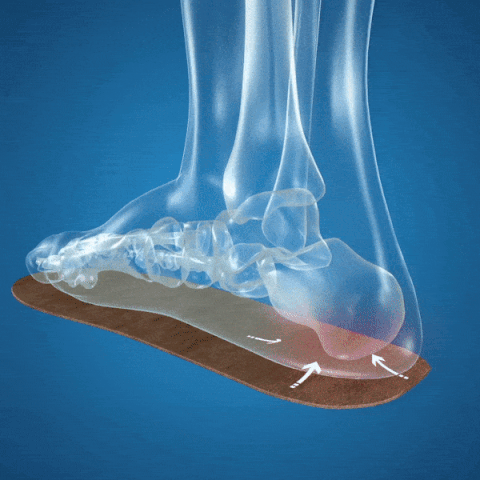 The shoes are breathable and lightweight, promising a comfortable feeling; you don't feel tired even wearing them all day.
Prominent Advantages of Ortho Cushion Shoes!
Super Comfortable - These shoes are designed to provide ultimate comfort even wearing them all day long. They won't hurt your feet, toes, or ankles.
Instant Pain Relief –

 

Alleviates symptoms associated with various foot conditions from Plantar Fasciitis, Arthritis, Bunions, Swelling, Corns, Calluses, Neuroma, and Heel and Ankle Pain.
Even Pressure Distribution - Combined with a three-arch support design and soft sole, keeping your feet comfortable, aligned, and safe.
Wide Toe-Box –

 Takes painful pressure off from bunions and hammertoes.
 

Innovative Orthotic Insoles – 

Premium cushioning foam for the rear foot and arch support for the highest level of comfort and protection.
Stretchable Knit Fabric – 

Features a lightweight and breathable upper made of synthetic knit material that easily contours to the shape of your feet.
Premium Ortho-Fit Tech System –

 Ergonomic cushions that significantly reduce impact at every step.
Perfect For All Seasons

 

- These Ortho Cushion Shoes are an ideal option for all seasons: whether you are facing harsh weather accompanied by snow, rainy season, or brutal summer heat.

Package Includes:
1 pair * Ortho Cushion Shoes
SHIPPING & GUARANTEE:
Love these Ortho Cushion Shoes? Order it and get yours within 7-15 business days. We provide a full 30-day risk-free trial to ensure your satisfaction.
UPDATE:
Due to the flash sale, we are officially running low on the Ortho Cushion Shoes, please place your order while stocks last.