The Ultimate Relief Your Feet Deserve!
This premium, orthopedic, custom insole is perfect For both men & women. Made for those who would like to get back to a pain-free life and become active again with the help of the Plantar Pro. For decades, many settled for dangerous and addictive pain pills, painful cortisone shots and invasive surgeries as the only answer. Spending hundreds or even thousands of dollars at a podiatrist's office getting fitted for custom orthotics that never truly made a difference. With the help of the premium, all-natural design of Plantar Pro, thousands are turning back the clock on stubborn foot pain once and for all!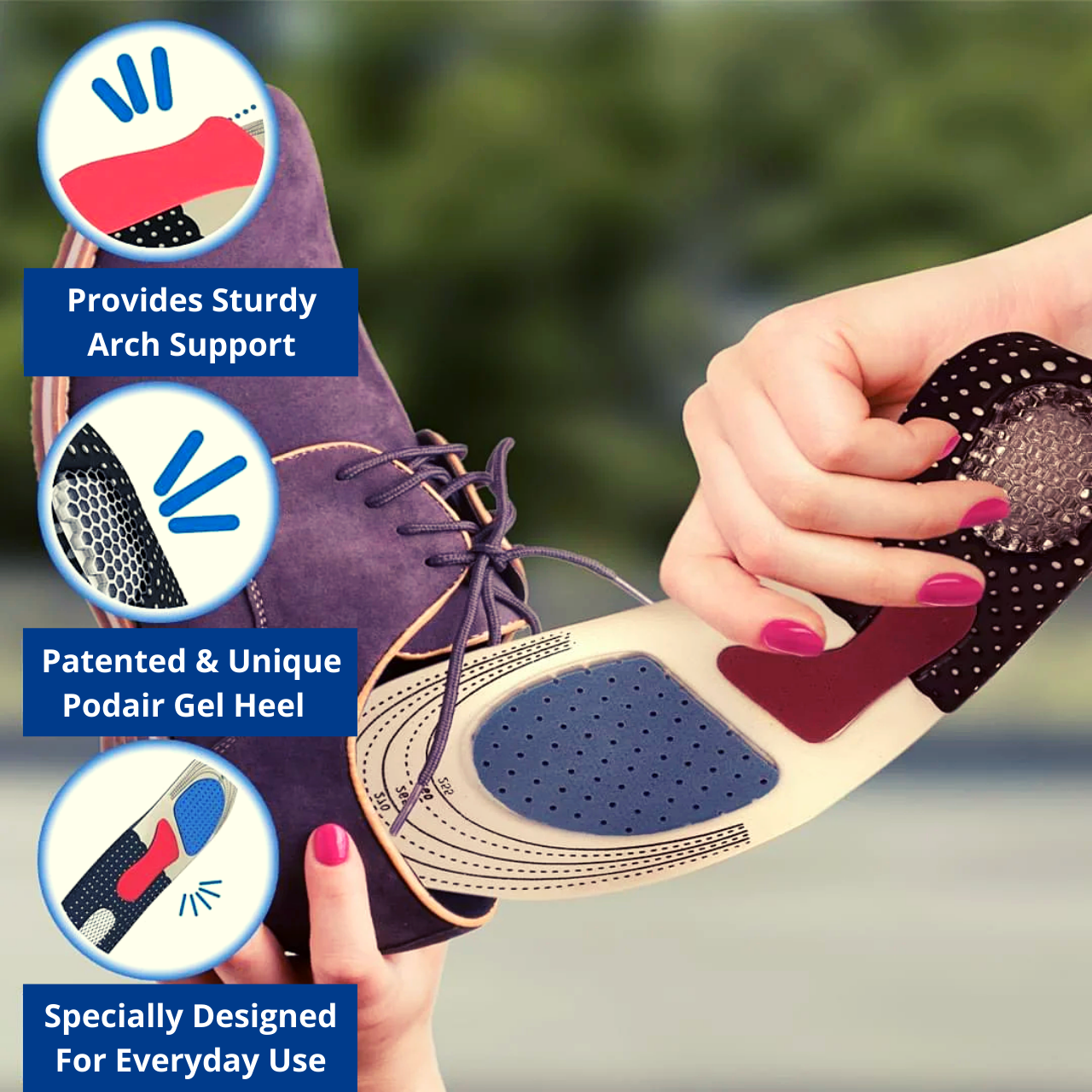 Benefits:
Made For Easy, Everyday Use
Plantar Pro are for those who spend time walking or standing on hard surfaces all day or are just looking for better support, stabilization and relief. The dependable, lightweight and breathable design makes everyday use a breeze.
Pain Relieving Technology That Works For You 24/7
The patented honeycomb heel actively massages and supports the heel area. Orthopedic arch bar design gently stretches the plantar fascia and reduces strain. Superior shock absorption diffuses weight and pressure from causing pain in the ankles, knees and back.
Say Goodbye To Pills, Shots & Surgeries
An all-natural, safe alternative that allows you to receive soothing benefits, without the side effects. Stop giving your hard earned money to companies whose treatments leave a lot to be desired.