---
Detoxify and Unclog Nose Pores Overnight!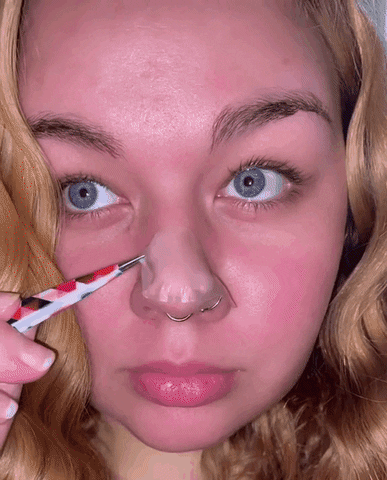 Cleanse, tone, moisturize – this is the routine we're all told to follow. But what happens when cleansing isn't enough, and the blemishes, blackheads, and spots just won't go away?
The perfect solution to it is Clear Nose Patches. It removes pesky impurities and helps you get flawless skin. It works like a magnet and clears out all the dirt and dead cells clogging your pores in one go.
Time to say goodbye to stubborn blackheads and dirt!
It is a potent anti-pollutant agent used for detox cleansing, makings it an effective agent for removing blackheads. It deeply cleanses the area and leaves the skin around your nose squeaky clean. It doesn't irritate your skin and gives instant results overnight.
Why Our Clear Nose Patches Are Best Amongst The Rest!
It contains hydrocolloid ingredients, kaolin, and glycerine, without irritation to the skin.

It absorbs gunk from pores and pimples overnight, gentle and painless.

Reduce the appearance of acne, pores, and oil within 6-8 hours.

Safe for all skin types.
Benefits: 
Natural Extracts - Hydrocolloid Patches consist of natural extracts, i.e., hydrocolloid, kaolin, and glycerine, that can easily remove pore-clogging dirt and extra oils. It effectively prevents blackheads and tightens the skin for a cleaner and clearer appearance.
Clear Nose In 6 Hours - It gently absorbs mucus in 6-8 hours to make your nose look clearer overnight without hurting & irritating the skin.
Rapid & Instant Effect - The activated hydrocolloid, kaolin, and glycerine instantly remove blemishes and blackheads. It deeply cleanses the skin to make it soft and smoother.
Suitable For All Skin Types - Hydrocolloid Patches are suitable for all skin types, both men & women. Perfect for oily and combination skin. It is a natural gel that absorbs oil and acne-like a sponge. It is not drying and is safe for sensitive skin.
How To Use:
Dry your hands, and tear off the film.

Press it tightly so that it fully contacts the skin.

Please wait for some time, then tear it off slowly.
Specifications:
Ingredients: Hydrocolloid, kaolin, glycerine
Size: 87*38mm / 3.43*1.5in
Package Weight: 10g / 0.35ounces
Package Size: 110*41*15mm / 4.33*1.61*0.59in
Package Includes:
1 pack * Clear Nose Patches (10pcs)
SHIPPING & GUARANTEE:
Love these Clear Nose Patches? Order it and get yours within 7-15 business days. We provide a full 30-day risk-free trial to ensure your satisfaction.
UPDATE:
Due to the flash sale, we are officially running low on the Clear Nose Patches, please place your order while stocks last.