---
Dishwashing Is A Breeze NOW! Save Space & Money with these Magic Dish Sponges
Do you often use new sponges for dishwashing and get dirty too? Please don't risk your health, use a new & clean sponge every time, but you can store a lot of sponges in the kitchen as they take up a lot of space and look odd too. We are introducing Compressed Magic Dish Sponges that you can put in your pockets and take everywhere.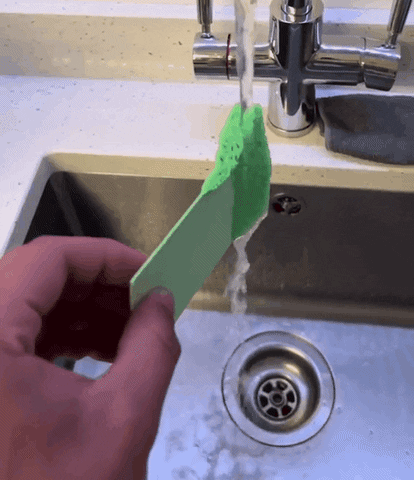 Benefits:
They Work Like Magic - Our Compressed Magic Dish Sponges work like magic. They are just the width of a cheese slice, but when you put them in the water, it takes only 3 seconds for them to become a complete sponge.
Environmentally-Friendly Sponges - Our Compressed Magic Dish Sponges are 100% Biodegradable and environmentally friendly, which means they are safe to dispose of. They'll not harm the environment and are safe to use also.
How They Work - They are made using dry cellulose sponges compressed under high pressure and heat. When in contact with water, they expand to their original size and have the same properties as an un-pressed sponge. The liquid absorption factor of a compressed sponge is up to 20 times its weight.
How To Use!
Take a piece of Compressed Magic Dish Sponges

Put slowly under the water

It'll become a full sponge in 3 seconds

Ready to use
Package Includes:
1 pack * Compressed Magic Dish Sponges (pack of 6 or 12)
SHIPPING & GUARANTEE:
Love these Compressed Magic Dish Sponges? Order it and get yours within 7-15 business days. We provide a full 30-day risk-free trial to ensure your satisfaction.
UPDATE:
Due to the flash sale, we are officially running low on the Compressed Magic Dish Sponges; please place your order while stocks last.