Don't miss out on the 50% DISCOUNT ON ALL ORDERS!
The #1 Rated Pillow of 2022!
We Help You Sleep in Comfort Without
Breaking A Sweat or Your Budget.
Say Goodbye to Uncomfortable Sleep

Perfect Solution for Couples

No More Pressure, Pain & Soreness

With Over 1.5 Million Units Sold Worldwide, This Is An Amazing, Convenient, And Extremely Comfortable Couples Cuddle Pillow!

The Ultimate Couples Pillow!
Don't Let Your Cuddle Session End from Numb Arms!
Get closer and fall deeper in love with your partner.
Spend time laying together and enjoying each other's company
without the constant pain
of trying to find the right position to feel comfortable.
Cuddling feels good. Don't let a numb arm ruin the moment. It doesn't come as a surprise that more and more people are searching for more convenient, simpler solutions to
show their partner how much they love and appreciate them.
Thankfully, there is a solution that does just that!
A US-based startup company has come up with a new innovative and inexpensive cuddle pillow that is changing the way couples sleep and cuddle.
Get the best quality sleep with the love of your life!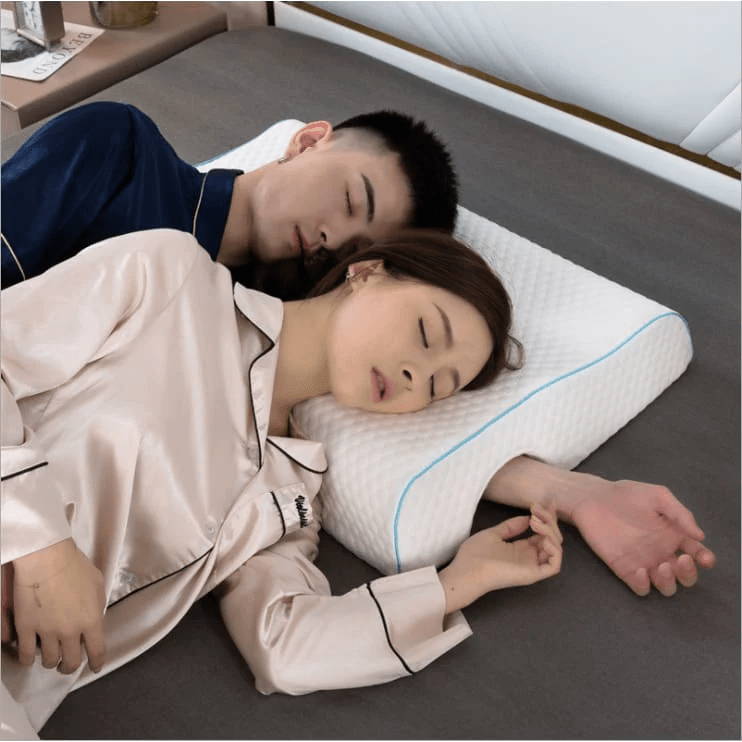 It's called BriteFinds™ Couples Cuddle Pillow. It is a new patented cuddle pillow that allows you to conveniently place your arms under the pillow and prevent pressure, numbness and pain on your limbs.
This also makes it perfect for couples who love cuddling in bed. No more waking your partner up late at night or early in the morning if he or she has fallen asleep on your arm. Just slide your arm out from under the pillow!
Unlike traditional pillows, this couple cuddle pillow adopts a unique design to provide you with maximum comfort and help relieve neck, shoulder pain and stress while sleeping. It also senses the body's temperature, providing better air circulation to help keep you cooler, longer.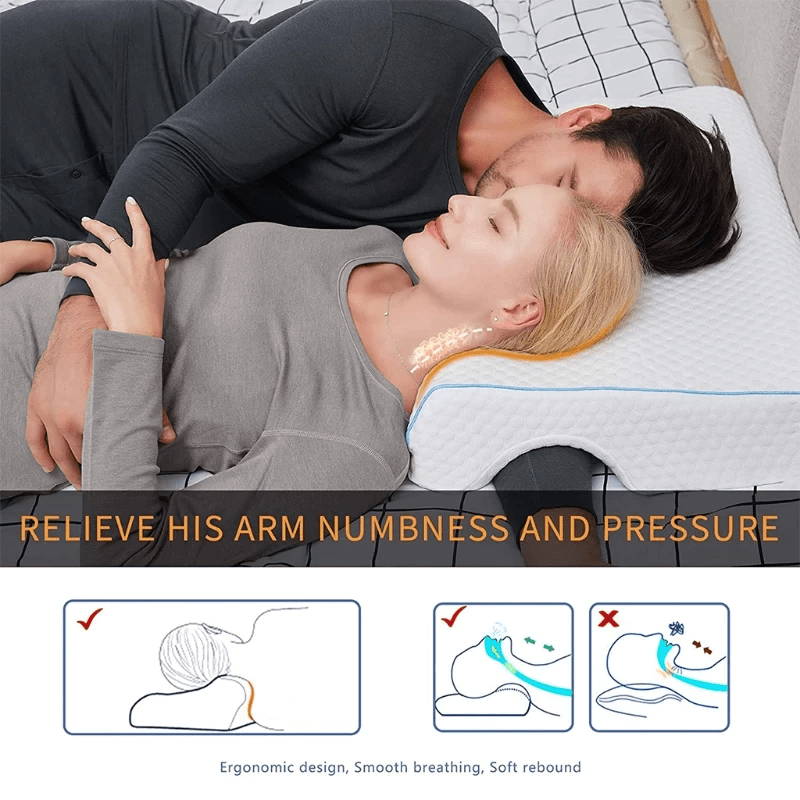 BriteFinds™ Couples Cuddle Pillow Benefits
Gives you a place to put your arm(s) while sleeping

​Fall Deeper in love with your partner

Keeps your arm from going numb or falling asleep while you rest

Great for couples to cuddle and snuggle together

Ideal for side-sleepers, stomach-sleepers, afternoon naps and lumbar support for your office chair

Soft and supportive memory foam retains its shape

Works for everyone including parents, kids, babies, etc.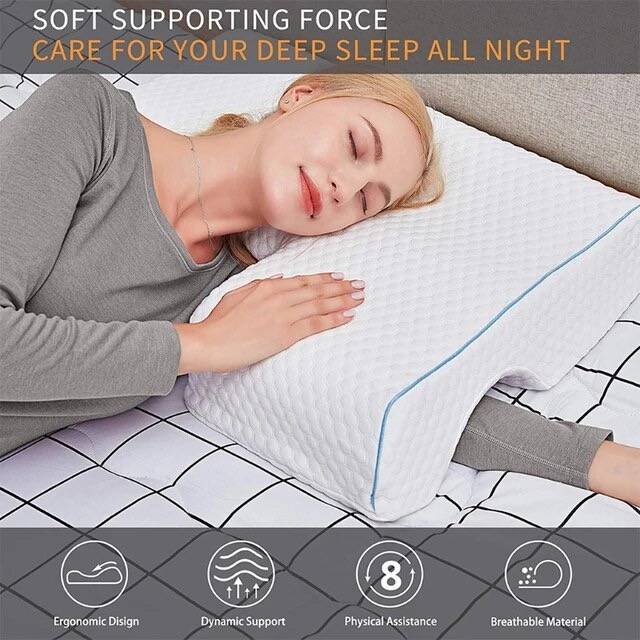 "This cuddle pillow saved my marriage!"
BriteFinds™ Couples Cuddle Pillow is designed to make a huge impact not only to your everyday life but will also help you build a tight bond and a deeper loving connection with your partner.
What sounds too good to be true is reality, no strings attached. That's one reason why BriteFinds™ Couples Cuddle Pillow is selling like crazy at the moment. It is comfortable, high-quality, and brings couples closer together. Whether you are a newly-wed or looking to spice up your relationship, now is the perfect time to shop for the best couples cuddle pillow!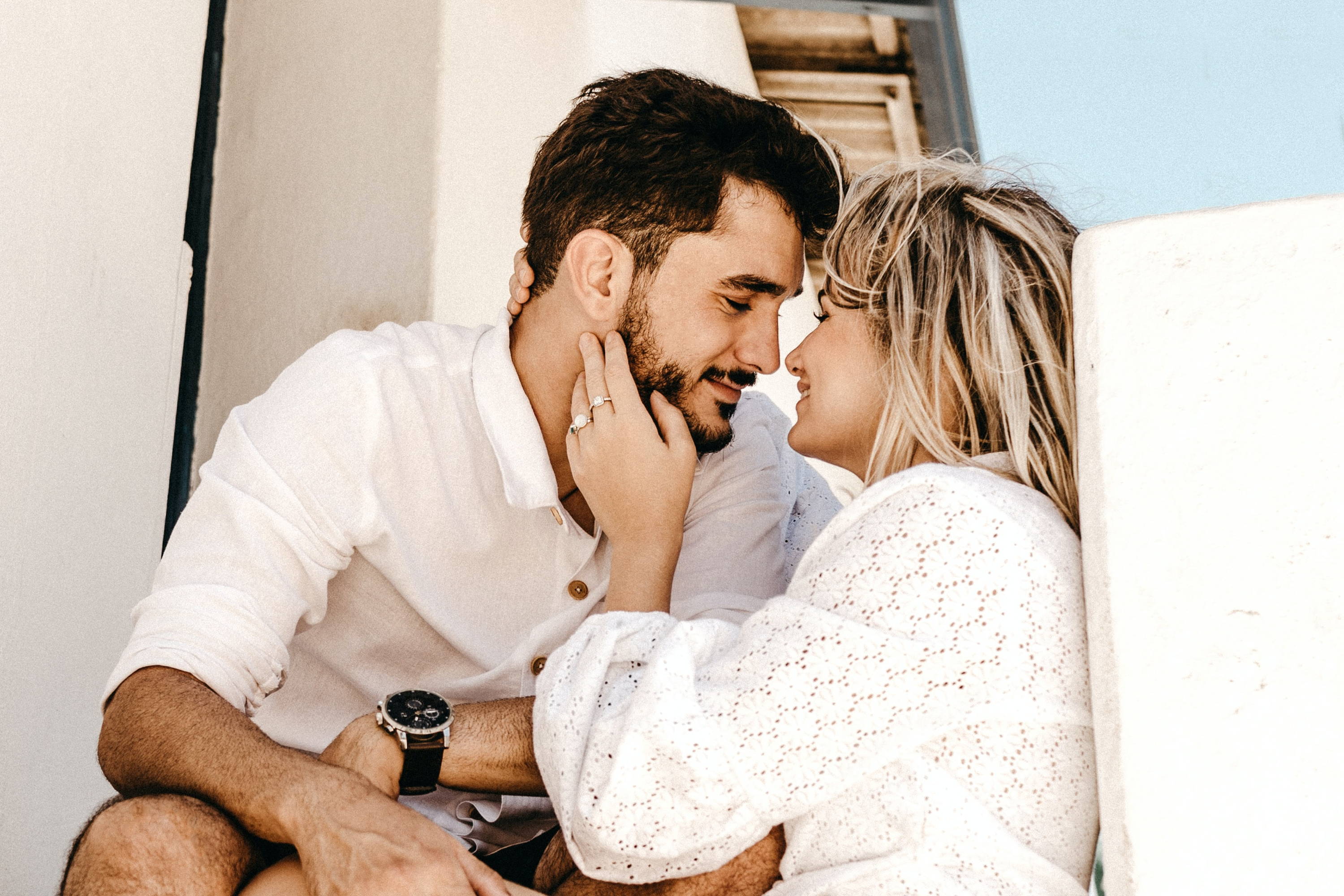 Don't Let Your Cuddle Session End from Numb Arms...
Now that you've been informed about this brilliant invention, let me show you how easy it is to aid and improve your relationship. All you need to do is to follow these 2 steps:
Step 1 Order the BriteFinds™ Couples Cuddle Pillow today to take advantage of the 50% OFF sale.

Step 2 Once you receive it, enjoy the countless benefits the BriteFinds™ Couples Cuddle Pillow has to offer!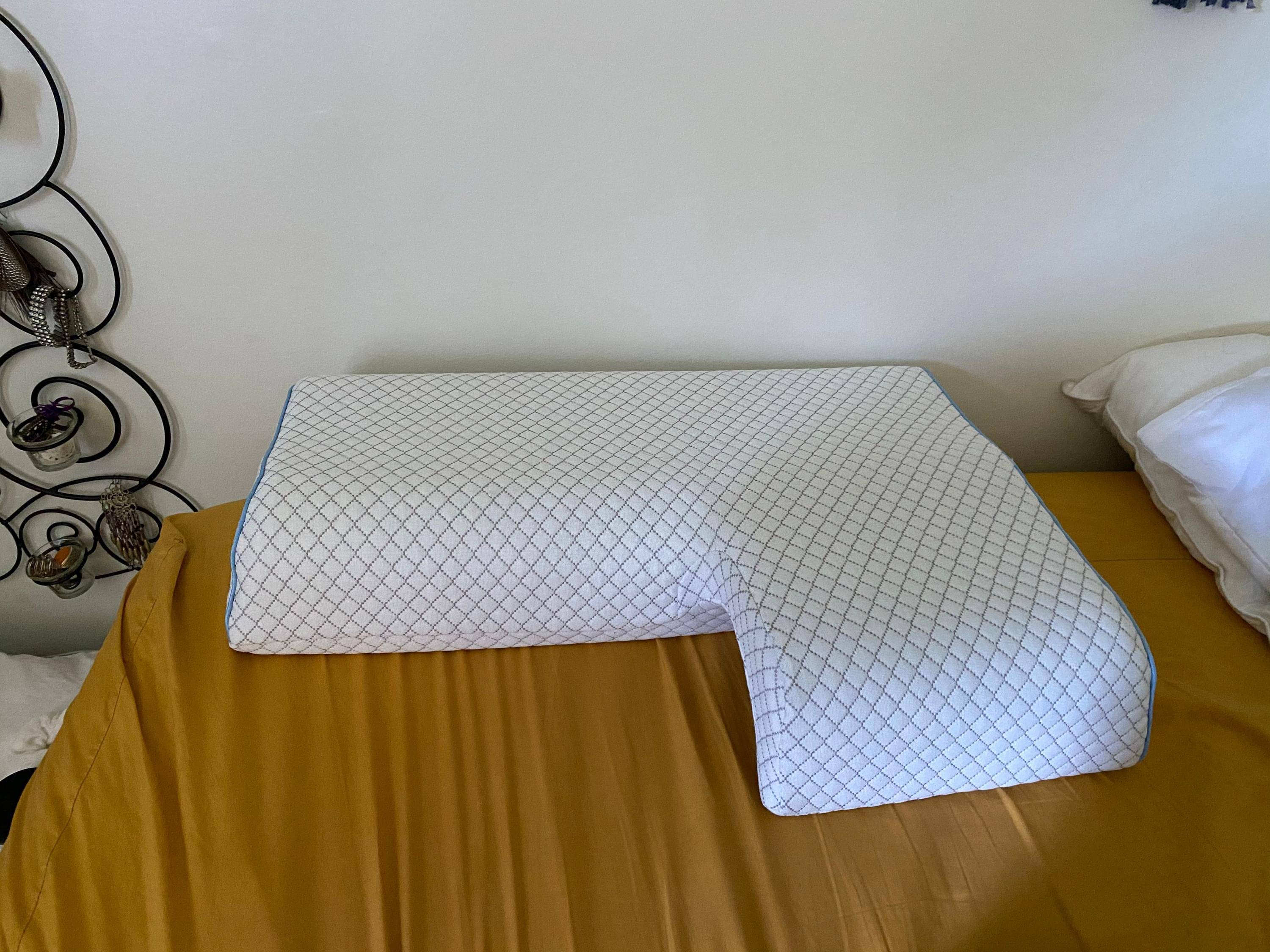 "Fantastic idea, I'm so glad someone made this thing. The man and I love cuddling but usually my "heavy head" cuts off his circulation. I imagine this could build resentment over time so I picked this up and it's just great. The arm hollow is stiff, like lined with a harder plastic, and keeps the pressure of the pillow off as well. Fantastic idea, works awesome, lovely memory foam squish material for support... All around a huge win."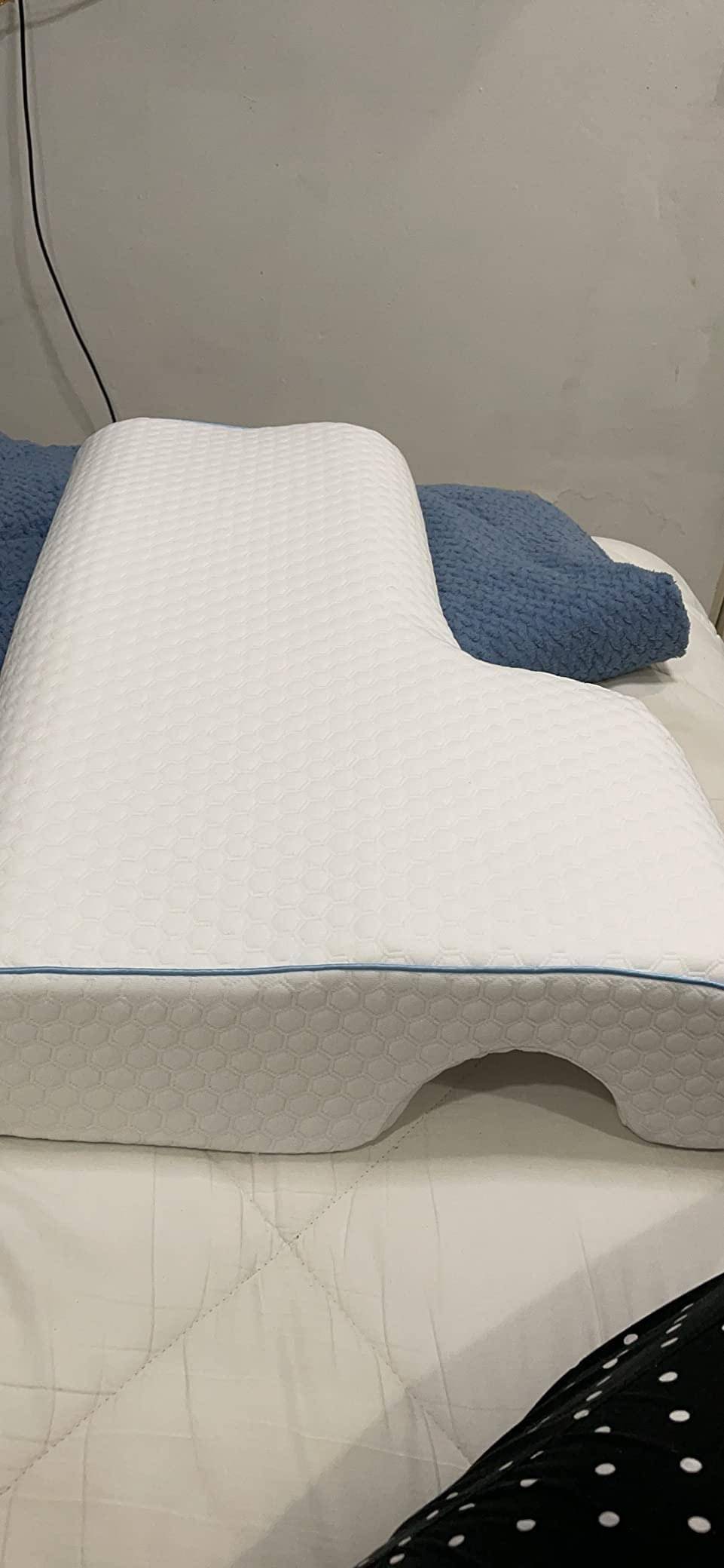 "Couples pillow is comfortable and is great to have for couples. It helps to cuddle without an arm going numb. Supportive for the neck for both people. I highly recommend"
"I love this pillow! I'm a side sleeper and was constantly waking up with an arm that was either asleep or sore from laying on it. I've only had this a few nights but I love it so far. Love the shape for the head/neck and the firmness is perfect."
"I love to sleep on my hubby's arm, and he never complains about it, but I can tell that his arm hurts in the morning. Now I don't have to feel guilty with this pillow!"
Ready To Enjoy Uninterrupted, Quality Sleep?
Get Your Pillow with Our Limited Time Sale!
Frequently asked questions
Have questions? We're here to help
Can I use this if I'm a stomach sleeper?
Yes, our pillow works for all sleepers (side, stomach, back, etc.)
What are the dimensions of this pillow?
The dimensions for this pillow are: 25.6in x 19.3in x 4.7in
Shipping will take 7-15 business days.