---
Scientifically Proven Technology For Wrinkle Reduction!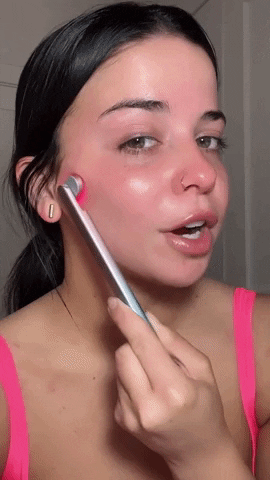 If you deal with things like sagging or wrinkling skin, acne, or inflammation, look no further than Red Light Facial Wand. It is a revolutionary, dual-use skincare wand combining four clinically proven technologies – Red Light Therapy, Microcurrent, Therapeutic Warmth, and Facial Massage to help you achieve all your skin goals. 
One-time Investment For Lifetime Results!
Our exclusive dual-wavelength technology emits wavelengths of red light in one compact skincare tool so you can treat your skin exactly as it needs. Red light therapy promotes a more radiant and youthful appearance.  
Used and tested by dermatologists and estheticians, the Red Light Facial Wand is portable and rechargeable so that you can treat yourself to a pro-level facial from the comfort of home.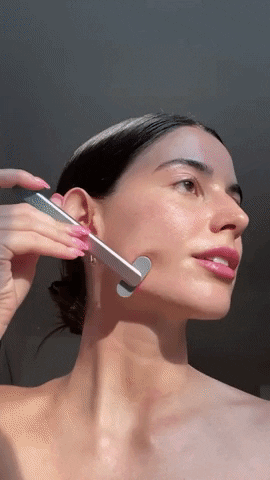 Benefits:
Red Light Therapy - The optimal range of LED red light at 660nm helps stimulate collagen and improve tissue oxygenation for rejuvenated, plumper skin.
Micro-Currents - The Red Light Facial Wand delivers a low-level micro-current similar to the natural electrical currents in the body to create collagen & elastin in the skin.
Heat Therapy - Heat therapy increases skin permeability and blood flow, which allows the serum to be absorbed and reach deeper into the skin.
Sonic Vibration - Instantly revive your skin with the sonic vibration feature; it simulates the effects of massage and provides a sweet moment of relaxation.
Rechargeable & Potable - It is rechargeable with a micro USB port allowing for repeated use anytime, anywhere you need. A compact design perfectly fits your pockets, handbag, or purse.
Automated On/Off - The Red Light Facial Wand automatically turns itself on when it comes in contact with your skin and turns off as soon as you take it away from your skin. It helps save and keep it up and running for the longest time possible.
Note: You should use the Red Light Facial Wand in addition to your skincare routine, for example, after cleansing your face and moisturizing. The trigger works excellent when it comes in contact with skin that has been moisturized.
Package Includes:
1 * Red Light Facial Wand
SHIPPING & GUARANTEE:
Love this Red Light Facial Wand? Order it and get yours within 7-15 business days. We provide a full 30-day risk-free trial to ensure your satisfaction.
UPDATE:
Due to the flash sale, we are officially running low on the Red Light Facial Wand; please place your order while stocks last.